Spot the Transformers Truck and you could stand a chance to redeem a free surprise gift.
Snap and Tag It
Join in the islandwide hunt as the Transformers Truck Roll-Out makes its rounds around Singapore, in conjunction with upcoming fifth Transformers' movie, The Last Knight.
When you find the Transformers Truck, simply snap a photo with it and upload it to Facebook or Instagram with the hashtags #MoreThanMeetsTheEye #TransformerSG. Show it to a staff at the truck and stand a chance to redeem a surprise gift.
Locating the Transfomers Truck
Wondering how you can track down the Transformers Truck?
---
Story continues below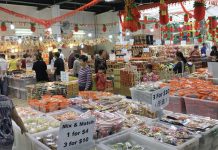 Want to know where to get superb CNY bargains? We uncover where the aunties shop for their festive goodies! Don't let the distance deter...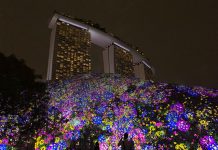 Future Together at Gardens by the Bay, a digital art exhibition, caps off the Singapore Bicentennial commemorations with interactive installations that encapsulate the hope...
---
According to our intel, it has been previously spotted at East Coast Park, Ang Mo Kio Park and Pasir Ris Park.
Word on the street is that you can intercept it at the following dates and locations:
| | | |
| --- | --- | --- |
| Date | Time | Location |
| 8 to 9 April 2017 | 2 pm to 6 pm | Plaza Singapura |
| 22 to 23 April 2017 | 2 pm to 6 pm | Plaza Singapura |
| 13 to 14 May 2017 | 2 pm to 6 pm | Plaza Singapura |
| 27 to 28 May 2017 | 2 pm to 6 pm | Plaza Singapura |
| 28 May 2017 | 10 am to 2pm | East Coast Park – Marine Cove (Carpark C2) |
To stay in the know on the latest sighting, check for updates at http://bit.ly/TransformersTruckRollOut
And if you are wondering what the fuss is about, here is the trailer of the upcoming movie, The Last Knight. Hint: It is a Michael Bay film.
Got it? Now, roll out!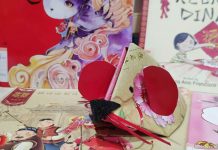 Dong dong chang! Right on the heels of Christmas is another important season for the Chinese – the Lunar New Year, of course. Remembering...
Singapore's shores are teeming with wildlife we wouldn't usually notice. Getting to an intertidal zone during periods of low tide is the best way...
FEATURED LISTINGS