Love is in the air – for giant pandas, at least.
Ahead of the giant panda mating season, which typically takes place from March to May, both Kai Kai and Jia Jia have undergone health checks at River Safari and been given a clean bill of health.
As early as February this year, Kai Kai and Jia Jia had shown behaviour signaling that mating season was near.
To help trigger the breeding cycle, keepers at the River Safari swapped Kia Kia and Jia Jia's exhibits in November last year to encourage hormonal changes from smelling the scent of the opposite gender.
The number of daylight hours and temperature at the Giant Panda Forest were also varied to simulate the transition from winter to spring time in their native Sichuan, China.
Do Not Disturb
Vets and keepers will be keeping a close watch on Jia Jia's hormonal levels. Once her oestrogen levels drop, the two giant panda will be taken out of their exhibits for three days to allow them to mate naturally in the dens.
During those 72 hours, visitors to the River Safari's Giant Panda Forest will not be able to view the two pandas.
This is the panda pair's third attempt at natural mating. Fingers crossed that third times a charm.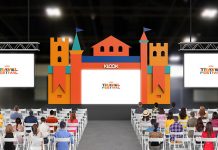 Klook, the travel booking site, is bringing a one-of-a-kind experiential travel fair to Singapore in October 2019. The Klook Travel Festival will be held at...
So baby's arrival date is closing in and you're working your way down your checklist of preparations. Your eyes review the StemCord pamphlet you...
FEATURED LISTINGS