Here at Little Day Out, we love bringing you the latest and best family-friendly news from all around Singapore (and sometimes further afield).
This holiday season, to thank YOU, our readers for your support over the years, we are giving away an AWESOME 2D1N STAYCATION at Furama RiverFront's new family room!
If you haven't seen Furama RiverFront's new family rooms yet, be sure to read about the super-fun experience here! The kids are sure to have a blast – but be warned – you may have trouble getting them to leave!
---
Little Day Out's Christmas StayCay Giveaway
To take part in our Christmas StayCay Giveaway, simply fill in the form below and complete the required steps. The giveaway closes on Christmas Day and we will choose a winner! Take part for a chance to win
A 2D1N Staycation
at
Furama RiverFront's New Family Room.
The one-night stay is inclusive of:
Complimentary breakfast for all
Complimentary WIFI
Kids in-room amenities
Access to swimming pool and Children's playroom – PAWS
Enrolment to FURAMAfirst program with Gold status.
The following terms and conditions apply:
Room accommodates two adults and up to two children (below 12) or 4 adults.
Extra-bed is not allowed.
The validity of room stay is three-months from date of the giveaway.
The closing date for submission is 25 December 2016. Follow the steps below and we'll get in touch with you if you win!
---

Congratulations to our winner, Cindy Ang!

---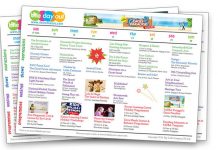 The school holidays 2018 are here! The year-end school break in Singapore takes place from 17 November to 31 December 2018 and it is...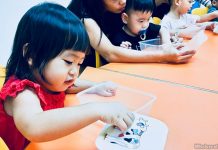 A former educator, I consider myself to be fairly open when it comes to "teaching" my child. I don't believe in hothousing at this...
FEATURED LISTINGS