The SSO Babies' Proms 2016 takes place on November 19 and 20.
Peter Moore, better known as Uncle Peter, will be back at the Victoria Concert Hall together with the Singapore Symphony Orchestra to take young ones on a musical adventure into the world of the  orchestra.
SSO Babies' Proms 2016
At the SSO Babies' Proms 2016, parents and children will be exposed to the different instruments of the orchestra over the course of the hour-long concert led by Uncle Peter.
When not leading the SSO Babies' Proms, Peter is the Musical Director and conductor of the Australian National Music Camp and the Musical Director and Conductor for the West Australian Youth Music Association. He has been working with the SSO since 2001 to present educational concerts for the younger audiences.
This is the 14th year of the SSO Babies' Proms. Over the years, it has become a much anticipated event in the concert calendar.
Half-an-hour before the start of each concert, pre-concert activities for audiences. Each concert at the Babies' Proms 2016 lasts one hour and is suitable for children aged 6 and below.
SSO Babies' Proms
Date & time
19 November 2016 (Saturday), 2pm & 4pm
20 November 2016 (Sunday), 11am, 2pm & 4pm
Pre-concert activities will be held at half an hour before each of the respective shows.
Venue
Victoria Concert Hall
Performers
Singapore Symphony Orchestra
Peter Moore, conductor/ presenter
Story continues below...
---
---
Story continues...
Ticket prices*
$40, $30
*before booking fees.
Tickets are available from SISTIC.
Visit the SSO website for more information.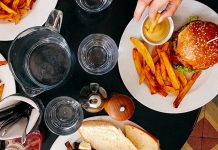 Parents everywhere love a good kid-friendly restaurant; throw in a "kids eat free" promotion and we'll be there on the double! Here are some...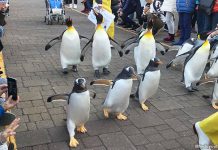 A trip to the Noboribetsu Marine Park NIXE, Hokkaido, yielded plenty of fun for the kids and was a great way for the family...
FEATURED LISTINGS