Five days in a year, the public can enter and walk around the Istana Grounds and the Istana.
The most recent Istana Open House was held in conjunction with Hari Raya Puasa and the next will take place on Saturday, 30 July 2016.
During the Open House, visitors can enjoy the grounds, go on a tour of the Istana building, state room and banquet halls, and enjoy performances held throughout the day.
There are also booths by Wildlife Reserves Singapore and other organisations. There is even a children's playground set up under the shade of mature trees.
---
Story continues below
Not just another light show, Magical Shores at Siloso, Sentosa is Singapore's first beach light show. Now "screening" on the sand, Magical Shores Sentosa...
Singapore's shores are teeming with wildlife we wouldn't usually notice. Getting to an intertidal zone during periods of low tide is the best way...
---
Here are some pictures from the recent Istana Open House on 6 July 2016.
Check out 8 Things to Know Before You Visit the Istana Open House.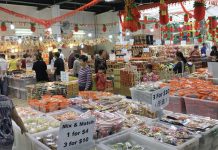 Want to know where to get superb CNY bargains? We uncover where the aunties shop for their festive goodies! Don't let the distance deter...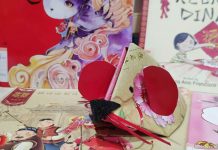 Dong dong chang! Right on the heels of Christmas is another important season for the Chinese – the Lunar New Year, of course. Remembering...
FEATURED LISTINGS