The next time, you are at the Singapore Zoo, look out for the new orang utan free-ranging area in the trees above you.
Opened earlier this month, the new free-ranging area can be found between the Australian Outback and Elephants of Asia exhibits, beside Pavilion by the Lake.
From their lofty location in the trees above, lounging orang utans get to take in scenic views of the Upper Seletar Reservoir.
From the ground below, visitors can observe the orang utans enjoying the space which comprises of a hammock and interconnecting vines.
This new free-ranging space was opened to complement the zoo's Ah Meng-zing Experience event which has been taking place over the school holiday weekends.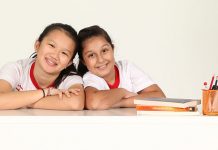 With constant chatter about milestones, achievements, and grades, the importance of a student's journey can be overshadowed. Children sometimes forget that they are all...
Classes which teach coding for kids are increasingly popular. With an eye on the future, coding programmes and courses designed for children provide an...
FEATURED LISTINGS