Experience the kampung spirit first-hand at Geylang Serai with the Hari Raya Light Up 2016.
Deepening our Kampung Spirit
Officially launched by Prime Minister Lee Hsien Loong on 4 June 2016, this year's Light Up theme is "Deepening our Kampung Spirit" and aims to foster the kampung spirit among Singapore's multi-cultural community.
Over the month-long Light Up, the public can admire the lights from 7 pm daily.
The Light Up designs have been inspired by batik patterns through the years. The batik weave motif reflects patterns found in basketry and symbolises a close-knit community.
Also at the Light Up is a life-sized traditional Kampung-style pavilion inspired by traditional Malay long houses and other interactive displays such as a six metre-tall Malay gong and a moon and star exhibit.
Over the month of June, cultural performances will take place from Friday to Sunday at the Kampung House.
For more information on the activities taking place during the Hari Raya Light Up 2016, visit the Hari Raya Light Up 2016 Facebook page here.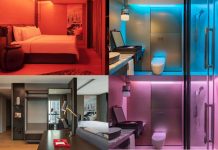 Lighting that adapts to a guest's body rhythm, a multisensorial Experience Shower and an in-room wellness wall. These are some of the features at...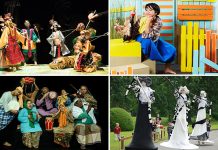 Arts in Your Neighbourhood (AYN) - an initiative by the National Arts Council (NAC) - returns for its 11th edition this November with close...

FEATURED LISTINGS