The SSO Babies' Proms is a musical adventure for children aged 6 and below.
Led by Peter Moore, better known as Uncle Peter, it introduces children to the joys of music, providing them access to the world of the orchestra.
This year's SSO Babies Proms takes place 28 and 29 November 2015 at Victoria Concert Hall. Now into its 13th edition, it promises an hour of fun and music that reaches out to young children. Pre-concert activities take place 30 minutes before each show.
Priority ticket sales start on 1 September. Public sales start on 4 September.
With the gloom of the COVID-19 news, Mr Brown, Singapore's Blogfather, and Mr Benjamin "Miyagi" Lee have brought some levity to the situation with...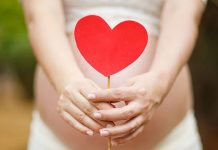 For first time parents-to-be, the once-in-a-lifetime decision on whether to store your newborn's cord blood can seem like a daunting one. What are the...
FEATURED LISTINGS