In conjunction with its 40th birthday this year, Singapore Zoo is offering 40% priced tickets in a deal through the Wildlife Reserves Singapore's Facebook page.
Requiring 1,000 shares for the deal to be activated, this offer, which is limited to 15,000 buyers only, will see Singapore Zoo's adult and child tickets available at $8.80 and $5.60 respectively. This is 40% of the usual Zoo admission prices of $22 for adults and $14 for children.
Visit Wildlife Reserves Singapore's Facebook page at www.facebook.com/wrs.sg for more information.
When it is time to relax and kickback, there is nothing quite like slowing down and taking it all in at a restaurant which...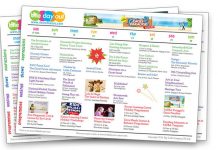 The school holidays 2018 are here! The year-end school break in Singapore takes place from 17 November to 31 December 2018 and it is...

FEATURED LISTINGS