In celebration of Singapore's 47th birthday, this August, the Singapore Zoo and Jurong Bird Parkare providing free admission to Singaporeans and PRs who are born in August.
This promotion runs from 1 to 31 August 2012. Proof of identity is required. So head on down to celebrate with the animals and birds in the wild! Terms and conditions apply.
More details are available here.
Classes which teach coding for kids are increasingly popular. With an eye on the future, coding programmes and courses designed for children provide an...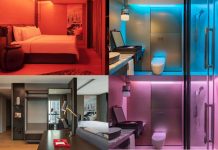 Lighting that adapts to a guest's body rhythm, a multisensorial Experience Shower and an in-room wellness wall. These are some of the features at...

FEATURED LISTINGS