The Woodland Waterfront has a 1.5 km promenade that stretches along the coast. The playground here includes a Sky Walk which reaches up to 8 metres into the air. There are also waterfront picnic areas, swings and the longest public jetty in Singapore.
Useful Information
Address:
 Admiralty Road West
Contact:
1800 471 7300
Visit Website
Ten years ago, my husband and I visited Taipei, Taiwan and fell in love with the people and the experience. So we were really...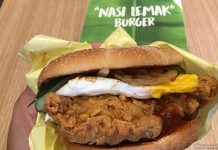 "You mean it is back?", was the reaction around the office when the news broke that the McDonald's Nasi Lemak Burger and Banana Pie...
FEATURED LISTINGS