Upper Seletar Reservoir Park has a children's playground and walking path. A distinctively shaped Rocket Tower in the middle of the Park provides sweeping views of the reservoir and nature reserve.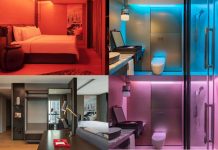 Lighting that adapts to a guest's body rhythm, a multisensorial Experience Shower and an in-room wellness wall. These are some of the features at...
Whether you are looking to enrich your child's sense of aesthetics, engage his or her interest in a new area or strengthen his or...

FEATURED LISTINGS