From Palawan Beach, Sentosa, cross a swinging suspension bridge to reach the Southernmost Point of Continental Asia. You can also climb up one of the two towers on this little islet to get a better view of the surrounds.
For those who enjoy a quiet holiday in understated luxury, The Majestic Malacca is a gem. The beautifully refurbished 1920s Straits Settlement mansion previously owned...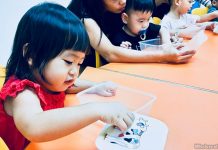 A former educator, I consider myself to be fairly open when it comes to "teaching" my child. I don't believe in hothousing at this...
FEATURED LISTINGS