Encounter the animals at the Singapore Zoo. With about 315 animal species, the Singapore Zoo is a sure-hit with kids. Press noses with pygmy hippos, wave hello to the orang utans and roar with the lions. There are different experiences to be had at the zoo and it even has its own children's play area too.
Useful Information
Address:
80 Mandai Lake Rd, Singapore 729826
Contact:
+65 6269 3411
Visit Website
No visit to Seoul with the family is complete without a visit to South Korea's biggest theme park: Everland! We had an awesome day...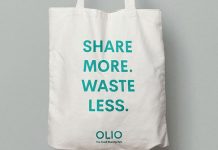 With consumerism wreaking havoc on Planet Earth, waste increasing exponentially and oceans getting polluted, more and more people are consciously choosing an eco-conscious lifestyle.One...
FEATURED LISTINGS