Pasir Ris Park's playground has extensive play structures including swings, slides and climbing nets. Next to the sea, it provides a fun haven for kids to run around and play in.
Useful Information
Address:
153 Pasir Ris Rd, Singapore 519137, Enter via Elias Road
Contact: N/A
Visit Website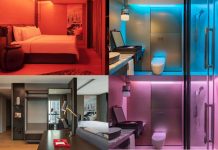 Lighting that adapts to a guest's body rhythm, a multisensorial Experience Shower and an in-room wellness wall. These are some of the features at...
With over 30 centres in Singapore, MindChamps PreSchool offers premium early childhood education programmes developed by international experts as well as education specialists who...
FEATURED LISTINGS