The Navy Museum charts out the history of the Republic of Singapore Navy. Exhibits on display include naval technology and military hardware used aboard ships. Visit the outdoor gallery to view weapon systems from vessels such as Landing Ship Tank and Missile Gunboats.
Useful Information
Address:
Outside Naval Base (Next to SAF Yacht Club), 112 Tanah Merah Coast Rd
Contact: +65 6544 5147
Visit Website
Classes which teach coding for kids are increasingly popular. With an eye on the future, coding programmes and courses designed for children provide an...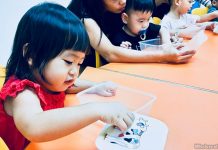 A former educator, I consider myself to be fairly open when it comes to "teaching" my child. I don't believe in hothousing at this...
FEATURED LISTINGS