Spend a day with the birds at Jurong Bird Park. Huddle up with the penguins, peer into the darkness where owls live and view graceful flamingos on display. Be sure to catch birds performing in engaging live shows and even try hand-feeding colourful lories.
Useful Information
Address:
2 Jurong Hill, Singapore 628925
Contact: +65 6265 0022
Visit Website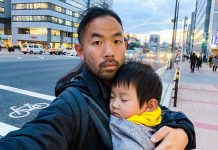 Few can boast of summiting Mount Everest, but Stefen Chow, father of two can.Now a filmmaker and photographer, Stefan is known for his solo...
"Cooking with kids is about harnessing imagination, empowerment and creativity."~ Guy Fieri Ever wondered how children featured on Masterchef Junior can produce such stunning dishes...
FEATURED LISTINGS