Events List Navigation
Join us for a fun family art jamming session at our next Little Day Outing, designed for families with children who are two to five years old! Enjoy the opportunity to bond as you work on an art piece together as a family, without the pressure to produce artwork of a certain style or standard. Don't worry if your little one hasn't quite learnt how to hold a paintbrush. He or she can make hand- or foot-prints on the canvas,…
Find out more »
+ Export Events
Search by:
All | Workshops | Holiday Programmes | Exhibitions | Theatre | Nature | Outings
Over a 10-day festival, Esplanade is transformed by unconventional performances, large-scale installation art, and pop-up arts and technology experiences. Come and explore music, puppetry, physical theatre, comedy, and visual art as they intersect in surprising ways. Expect loads of hands-on fun for the family, with special programming for young adults looking for a late night arts experience with a twist.
Through project-based learning, First Code students build an understanding in computer science to create their own mobile apps, games and websites! Join us in our immersive coding camps from beginner to advanced levels for 4 and above!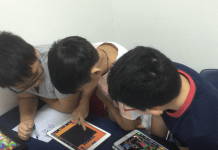 Looking for fun activities to do during the upcoming June school holidays? Choose from a host of exciting programs - popular Science programs, Robotics & Video-Game Creation workshops, there will be one that will suit the interests of your child!
School's out, and your child is restless? Worried that your child is not spending time productively? Why not try something new and pick up a skill at it! If you have a child aged 7 – 14 years old, these 3 fun workshops will keep you actively engaged.
A story of courage, adventure and friendship, this award-winning adaptation of Sergei Prokofiev's Peter and the Wolf is a magical treat for young and old with music, puppetry and live animation.
The Grand Camp is back for the June Holidays! Enrol your child in an interactive day camp with a fun-filled learning environment where they can try out interesting classes conducted by friendly and professional instructors.
Join us in the SAFRA Punggol Weekend Fun (June Edition) and embark on a fun learning journey through play, exploration and experimentation from a range of specially curated zonal workshops – Literacy zone, Arts zone, Science zone and Gourmet zone.
Global Art Singapore is a leading brand that helps accelerate your child's learning from as young as age 3 all the way through our programme.
A fun and immersive parkour and flips experience for kids to discover themselves through movement! Kids will learn fundamentals of learning parkour and flips the principles of training safely.
Spongebob is here at Paradigm Mall JB. Just 15 mins from Singapore, Paradigm Mall boasts over 300 shops/eateries, an ice skating rink, rock climbing facility and 16 screen cinema.
Join us for a fun family art jamming session at our next Little Day Outing, designed for families with children who are two to...
The Yard specialises in providing Gymnastics, NinjaZone, Trampoline, Tumbling and Freestyle camps and programs for all age groups and ability levels. We strive to inspire fun, interactive and technique focused training environments. REGISTER NOW FOR OUR EARLY BIRD SPECIAL! NO REGISTRATION FEE!
Welcome Day is offered at 35 MindChamps Centres across Singapore. MindChamps have been voted #1 for 5 consecutive years. To express our appreciation, we are offering an exclusive promotion of up to $2,607 savings when you register.
Oliver Jeffers, award-winning author of 'How to Catch a Star' and 'Lost and Found', returns with an inter-galactic tale about a little boy seeking adventure.
MindChamps Enrichment Programmes are designed to complement the curriculum of mainstream education institutions. Students will be imparted with innovative study techniques developed based on the latest scientific research, and they will be nurtured with the Champion Mindset to overcome learning adversities and achieve academic excellence.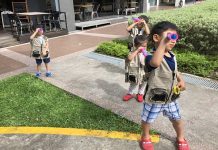 Join Explorer Junior an action-packed June holiday as we explore different themes through hands-on STEAM-based activities suitable for children ages 4 - 10.
A multi award-winning coding school, Coding Lab has a variety of courses for children of all ages.
Every child is gifted in their own way. This June holidays, let your little ones showcase their performing and artistic talents with SAFRA Lil' Stars. It's time to shine!