Snow City is an indoor snow centre that allows visitors to experience real snow and sub-freezing temperatures. Grab a tire and slide down a three-story high snow slope and learn about the lifestyle of the Inuit people.
Useful Information
Address:
21 Jurong Town Hall Rd, 609433
Contact: +65 6560 2306
Visit Website
Parenting is a 24/7 job. You can't apply for leave. But for your sanity's sake, you're allowed to sneak out for a little break...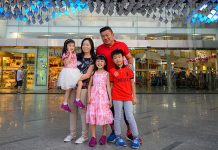 If you are a parent with young children, you would probably have come across the 3WheelingTots YouTube channel. The channel has more than 7,000...
FEATURED LISTINGS